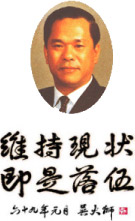 A high tech PE manufacturer with sustainable growth and development
Shinkong Synthetic Fibers Corporation (SSFC) began as an upstream supplier for the textile industry. After years of dedicated research and development, we successfully grew beyond traditional textile applications and released various kinds of differentiated fiber products that offer greater added value, such as industrial fibers for car tire cord fabrics, fire resistant yarn, safety airbags, high strength industrial yarn, and marine cables and ropes. Our products also include fibers that are UV-resistant, anti-transparent, facilitate perspiration absorption and removal, provide heat insulation, and flame retardant properties as well as hydrophilic fibers that are comfortable and cool, low temperature quick dyeing fibers, recycled PET fibers, BREEZE fibers, and other functional fibers. These differentiated products currently occupy 70% of our product lines.
In addition to differential fiber products, production lines of Shinkong Synthetic Fibers Corporation have also been kept in step with new developments in the applications of polyester (PE) materials, making Shinkong the definitive value-adding material supplier for electronics, automotive, and optoelectronic industries. Our PE granules, PET bottles, and film production lines for conventional daily purposes have been expanded to manufacture industrial plastics, optical membranes, and other high tech materials and specialized industries, which include computers, communication, and consumer electronics (3C), household appliances, automotive parts (casings, connectors, pipelines, fans, mudflaps, and light covers), as well as special membranes for optoelectronics or industry (optical coating, insulation films for electrical appliances, protective films, release liners, food packaging film, shading film, tape film, films for labeling / lamination / printing purposes, and so on).
Shinkong Synthetic Fibers has always been highly committed to research and development and is poised to become a total solution supplier of PE materials. By making full use of Taiwan's local R&D resources and forming research partnerships with industries, public agencies, and academic institutions, we are able to maintain our leadership in product innovation way ahead of our competitors in Taiwan. In fact, our performance has made us the benchmark industry in terms of new technology / new products development for the Taiwanese synthetic fiber industry.